Our Doctors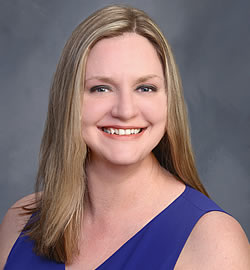 Angela Robin, DPM
Dr. Angela Robin, DPM began her undergraduate studies in Pharmacology at Wayne State University in Detroit, MI, and received a Bachelor of Science (BS) degree in Forensic Science from Madonna University in Livonia, MI.
In 2015, Dr. Robin earned a Doctorate in Podiatric Medicine (DPM) from Kent State University College of Podiatric Medicine in Independence, OH, and continued her graduate training at Louis Stokes Cleveland VA Medical Center. During this residency, Dr. Robin received intensive training in diabetic limb salvage, wound care, and ankle surgeries-being mentored by the finest vascular, general, and plastic surgeons.
Throughout her six years in practice, Dr. Robin has treated patients with a variety of podiatric concerns, and has also developed specialties in ankle reconstruction surgeries, diabetic limb salvage, wound care, bunions, and hammertoes.
When she is not treating her patients in southeast Michigan-where she was born and raised-she enjoys boating, swimming, camping, and spending time with friends and family.
Matthew Dang, DPM
Dr. Matthew Dang was raised in Michigan and began his undergraduate studies in Human Biology at Michigan State University. From there he went to Kent State University and received his Doctorate in Podiatric Medicine. Dr. Dang completed his Residency at the Dayton VA medical center in 2021. During his residency he had extensive and valuable training from your everyday foot problems to elective bunion and hammer toe surgeries to extensive diabetic limb salvage procedures, wound care, and fracture fixation.
For his time off Dr. Dang enjoys travelling and sight seeing as well as throwing frisbees around for ultimate frisbee or for frisbee golf, as well as collecting and playing Magic the Gathering.